THE PIRATE FLAG FISH CARCASS

The pirate fish carcass flag represents the wrecks of pirate ships sleeping at the bottom of the oceans and especially in the Caribbean seas. Many battles took place in the Caribbean. Many lives were lost.

The Fish Carcass represents all the victims of that time. The eye patch is a nod to the pirates and the swords for the famous Jolly Roger. Pirates must never be forgotten! So get this flag and hang it in sight, so that you never forget the men of the sea!
HD silkscreen:

 

powerful colors, exceptional rendering
Solid Stitching: Storm Resistant Canvas
Reinforced white strip (to hang the Flag)
2 x Solid metal eyelets (brass)
Composition: 100% Super Resistant Polyester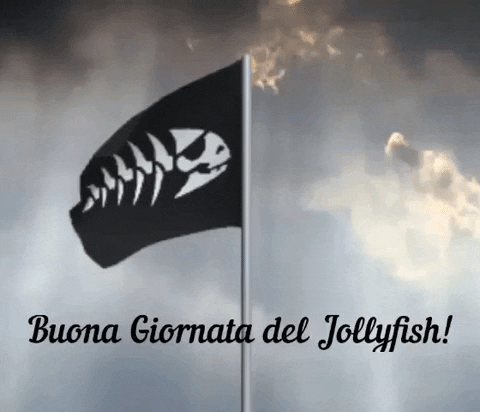 If you like pirates so much, the torn double-boned pirate flag should please you sailor! It represents a large part of the pirate history. If you want more choice go directly to the pirate flag collection. And if you're looking for decorative items for your interior, go directly to the pirate decoration collection! You will find many unique decorative objects!