THE PIRATE WARSHIP FLAG
Discover the pirate ship flag, it embodies the terror of pirates. With the Jolly Roger at the center of the mainsail, their opponents often took flight!

There are different colors of flag: the black pirate flag, which meant that the pirates would go and attack another ship, the red pirate flag, which was the most feared, because it meant that there would be no survivors. And the white pirate flag which meant that the pirates surrendered.
HD silkscreen:

 

powerful colors, exceptional rendering
Solid Stitching: Storm Resistant Canvas
Reinforced white strip (to hang the Flag)
2 x Solid metal eyelets (brass)
Composition: 100% Super Resistant Polyester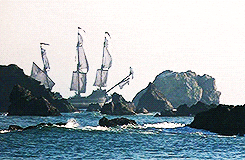 If you like the design of this flag, we suggest you check out the historical pirate flag which is in the same style. If you want to see other designs, we invite you to check out the pirate flag collection. And finally, if you want to see other decoration items, the pirate decoration collection will be perfect! You will find many items for your decoration like pirate chests for example!