The Noble Pirates
Pirate Flag - Captain's Death's Head
THE CAPTAIN'S DEATH-HEAD PIRATE FLAG
Here is the pirate flag head-dead captain! This flag has the ability to be quite trashy! as were the pirates.

It shows a skull with many unique details, with a pirate hat on the head with an eye patch and a bandana. Trust me with this flag as an interior decoration, you will have a unique and classy piece!
HD silkscreen:

 

powerful colors, exceptional rendering
Solid Stitching: Storm Resistant Canvas
Reinforced white strip (to hang the Flag)
2 x Solid metal eyelets (brass)
Composition: 100% Super Resistant Polyeste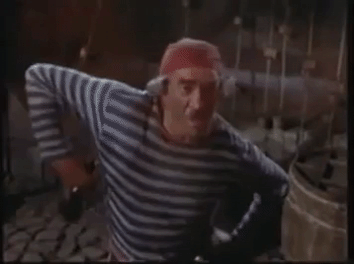 If you are looking for other pirate flags, we have a large collection of pirate flags. I advise you the pirate flag not in the neighborhood, it's very badass! If you want to see other items, the pirate decoration collection will be perfect to refine your interior!