THE EDWARD LOW PIRATE FLAG
Very little is known about the pirate Edward Low. But what we do know is that he was a pirate who was fearless. He is best known for horrific methods of torture. Edawrd Low pillaged dozens of ships, he will quickly make a name for himself in the piracy world!

His flag with a red skeleton was very different from other pirate flags. But then you too embody a real pirate without further delay! And get yourself this unique and authentic flag of Edward Low!


HD screen printing: powerful colors, exceptional rendering
Solid Stitching: Storm Resistant Canvas
Reinforced white strip (to hang the Flag)
2 x Solid metal eyelets (brass)
Composition: 100% Super Resistant Polyester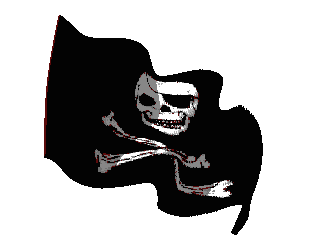 If you are looking for another pirate flag, we recommend this one: the simple pirate flag of John Quelch, who was also a great pirate! If you want to see all our flags, I invite you to go and see our collection of pirate flags. And if you want to go even further in your decoration, our pirate decorations will be perfect for you!