THE PIRATE FLAG OF THE SINKING SHIP
Here is the pirate flag for your boat, the simplest and most classy. A Jolly Roger improved with a real skull and crossbones in the center, what more do you want from a sailor ?

The Jolly Roger pirate flag will be perfect for your boat! The Jolly Roger and since the last century, a true emblem of rebel of the seas! Pirates were great, strong and brave men! So do their honor by displaying this flag on your boat !
HD screen printing:

 

powerful colors, exceptional rendering
Solid Stitching: Storm Resistant Canvas
Reinforced white strip (to hang the Flag)
2 x Solid metal eyelets (brass)
Composition: 100% Super Resistant Polyester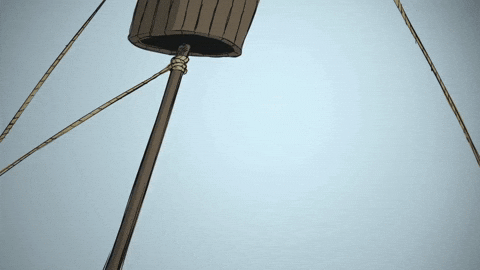 Do you love pirate flags? Take a look at our pirate flag of the seven black seas! if you're looking for other pirate flag styles, go straight to our pirate flag collection! and if you're looking for pirate decorations, go straight to our collection too! you'll find unique chests!